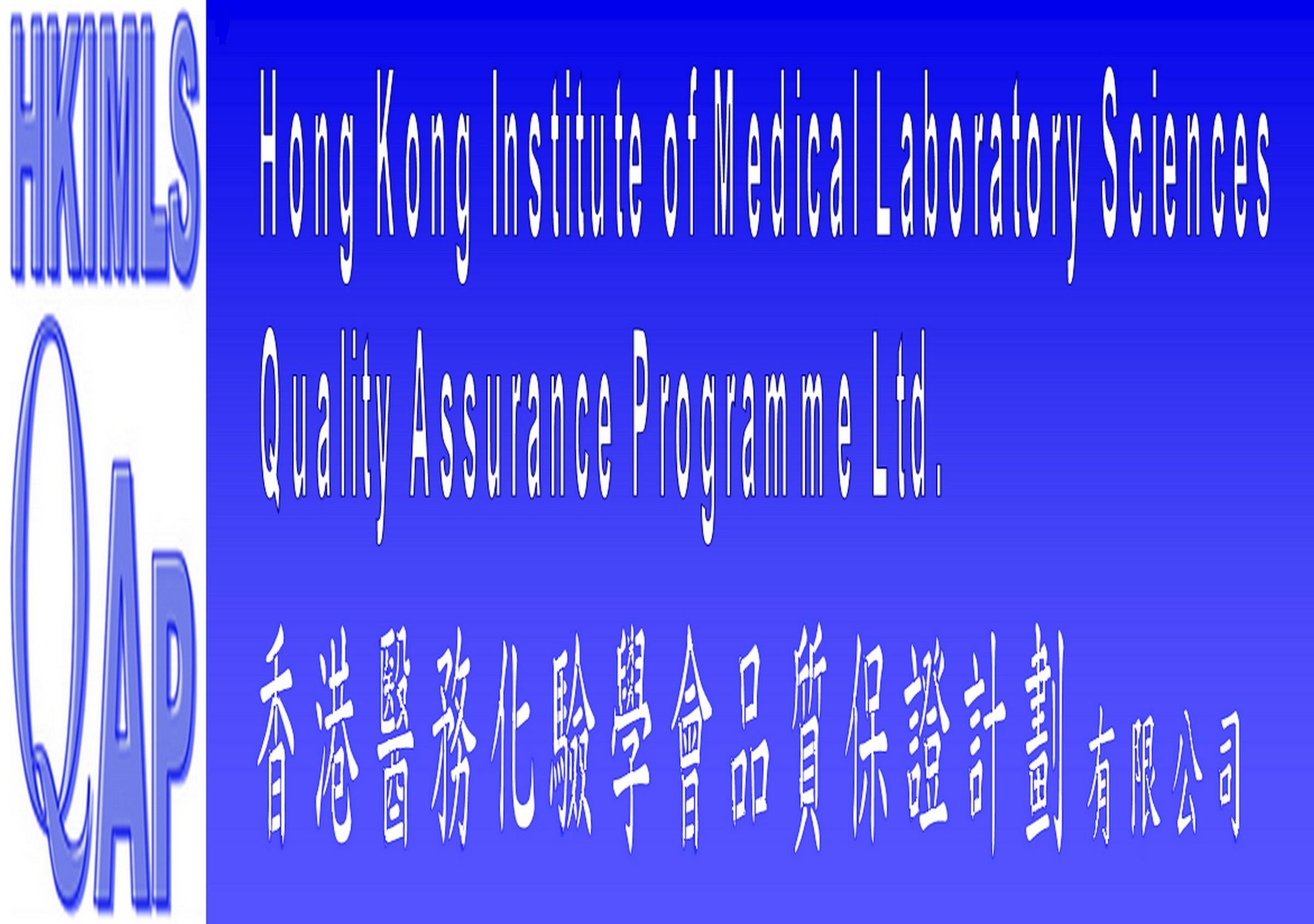 HKIMLSQAP (founded 1990)
The health service in Hong Kong has long leaned upon overseas systems and has none of its own which has been criticized in the Editorial of the prominent Medical Journal "The Lancet" volume 322, the February issue of 1990.
Foreseeing this imperfection, a consortium of enthusiastic and energetic practicing medical laboratory professionals assembled in the late 1988. They studied the feasibility of establishing a local Quality Assurance Programme to promote the quality and standard of medical laboratory techniques, examine the comparability of analytical methodologies and help rectify technical problems among medical laboratories in Hong Kong. Upon completion of the research for nearly two years, Hong Kong Institute of Medical Laboratory Sciences Quality Assurance Programme Ltd. (HKIMLSQAP), formerly Hong Kong Medical Technology Association Quality Assurance Programme, was launched as the first ever run indigenous programme in Hong Kong in February 1990.
Organization
HKIMLSQAP is manned and administered by a council of office-bearers including the chairman, secretaries, treasurer, quality manager, panel heads and deputy panel heads of twelve programmes currently offered. Each programme panel is made up of experienced professionals in the field. All appointments are under a non-remunerated and voluntary basis. A staff is employed to assist the operation in the rented office at Flat 1711, Floor 17, Block C, Bell House, 525-543 Nathan Road, Kowloon.
Seven programmes are offered: Anatomical Pathology, Cytopathology Microscopy Module, Non-gynaecological Slide Cytology Preparation Module, Haematology and Serology, Clinical Chemistry jointly organized with Randox RIQAS. In co-operation with Hong Kong College of Pathologists, HKIMLSQAP offers Interpretative QAP in Haematology and Cytology. There are more than 60 medical laboratories from Hong Kong, Macau and vicinity joining these programmes.
Panel members are recruited from eminent medical laboratory technologists, scientists and pathologists practicing in public and private sectors. The Panel Heads are given high degree of freedom and autonomy to run the programmes. They are responsible for the administration, development, data processing, statistical analysis and generation of the survey reports. Distinguished professionals are also invited to give comments and advice to the panels for improvement.
Finance
HKIMLSQAP is non-profit making and was monetarily supported by Hong Kong Institute of Medical Laboratory Sciences Ltd., formerly Hong Kong Medical Technology Association (founded 1966). At present, HKIMLSQAP is basically self-financed by annual subscriptions at nominal amount levied from participating laboratories.
Confidentiality
Each participant is assigned with a laboratory code. This code is the only identity for communication between the participant and HKIMLSQAP. The key to decipher the identities of participants is limited to few authorized members of HKIMLSQAP Council, (Council Chairman, Hon. Secretary and Office Staff).
HKIMLSQAP Council Members are forbidden to release the identity of the participant. All information on participant performance shall not be disclosed to any third party.
Accreditation body would access to participantˇ¦s performance during assessment. However, HKIMLSQAP keeps all details of participant's identities confidential and will not disclose their identities to a third party unless required by legislation.